Boston Brake Testers: MOT Class 4 & 7 Approved
Boston's top-selling MOT brake testers are now available in a choice of colours: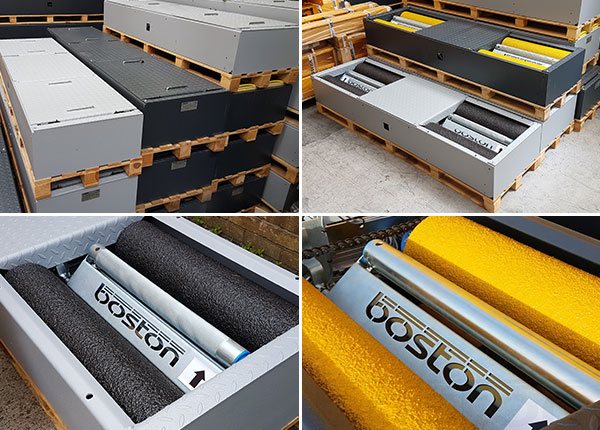 Designed and manufactured to the highest standard, we provide FIVE YEARS' WARRANTY on our hard-wearing and durable roller beds.
DVSA approved, the range covers brake tests on cars, vans, 4x4s,4WDs and motorcycles (using our motorcylce adapter plates).
Benefits of our D412 (C4) & D712 (C7) models include:
Brake tester roller beds galvanised and painted
5 year roller surface guarantee
Galvanised and painted installation cartridges
The latest DVSA ATL software
Boston's built-in remote online support (OSS)
Every official brake test automatically saved
Customer database with brake testing statistics
Emissions software included as standard
4WD testing as standard
High quality RFC-95 remote control (50m+ range)
22" flat panel LED display (touch screen optional)
40"+ secondary display (optional)
Motorcycle testing compatible (optional)
All software and electronics made in UK
Need a brake tester in a hurry? We keep them in stock and 24hrs despatch can usually be arranged. Call us on 01708 525585 and ask to speak to Ross or Richard.