Boston Exhaust Gas Analysers & Diesel Smoke Meters Certified as Connected MOT Equipment
In addition to its range of connected brake testers, Boston Garage Equipment is now the first manufacturer to receive Connected Equipment approval for its exhaust gas analysers and diesel smoke meters.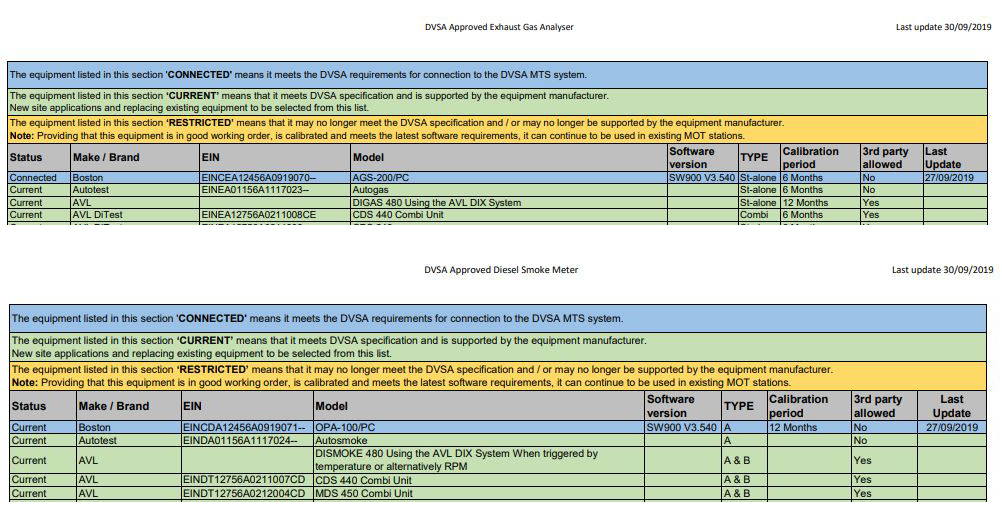 The DVSA is yet to confirm an introduction date for connected emissions, decelerometers or headlamp aim testers, but new regulations for connected brake testers were introduced from 1st October this year.
Connected specifications enable equipment to connect and upload test results directly to the MOT Testing Service (MTS) removing the need for testers to enter data manually.
Crucially, for busy MOT stations, our solution monitors the internet connection and its connection to the MTS. Any errors are notified to the user and failed uploads are automatically reattempted in the background meaning information is never lost and tests don't need to be repeated.
Furthermore, our connected decelerometer has been submitted to the DVSA for approval and we have an electronic headlamp tester currently under trial. With all items controlled using a single software program, there will be significant advantages for customers.
One Control Station, One Control Software, First-Class Support – Everything Connected
Boston connected equipment will be controlled from one computer station by one piece of software, developed in-house.
The benefits of this are clear: faster, simpler testing, streamlined service and support, and no messy installation problems which could potentially arise if combining different brands of connected equipment in the same test lane.
Free Website with Statistics and Useful MOT features
In addition to delivering a seamless customer experience, Boston connected equipment will come with a free website offering test data and statistics in an easy-to-read format plus a host of other useful MOT tools for garage owners or authorised staff.
Brad Calcutt, Director, comments:
We've worked extremely hard to be the first company with Connected MOT Equipment approval for both brake testers and emissions. As soon as the DVSA announced their intention to introduce the new regulations, we started development right away.

We've been sending equipment test results directly to the MOT Testing Service (MTS) since the beginning of the year with many MOT stations already connected.
Customer Feedback
One of the sites already using our connected equipment is The Test Centre and director Ian Wills said,
As the busiest MOT Station in the UK, we need equipment that is reliable and efficient. We have been working closely with Boston and by utilising this equipment, we now get more accurate results direct onto the MTS System making it quicker for our testers and customers alike; both critical factors in our business success.
Another customer, Charlie, at Essex Fleet Care said,
Boston's connected brake tester is easy to use and saves us time as we no longer need to add results manually. It's so much easier!
Have a Question About Connected Equipment?
If you have any questions regarding MOT equipment or the new DVSA connected regulations, we'll be happy to help. We specialise in complete MOT Bays and have over 35 years' industry experience.
Call us on 01708 525585 or contact us using our enquiry form.