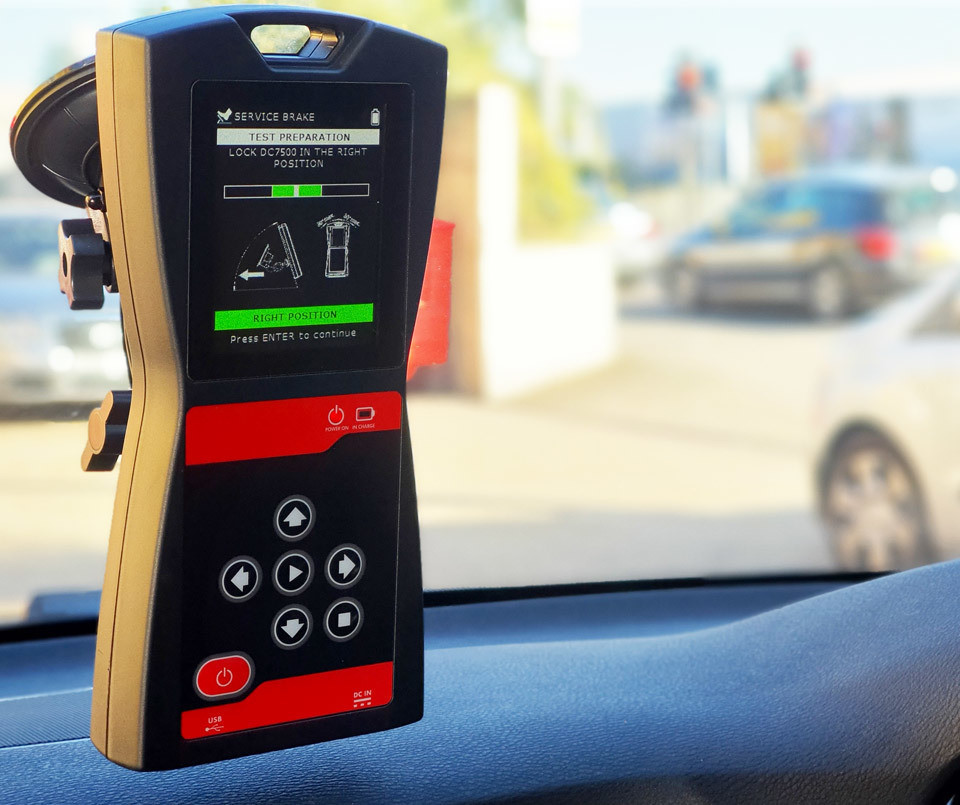 Boston Decelerometer Certified for use as Connected MOT Equipment
The Boston DC-7500 decelerometer was the first to be added to the DVSA's Acceptable Equipment list as Connected approved. The updated list was published by the GEA on Monday 7th October.
The approval means that Boston is now the first and currently only manufacturer able to offer DVSA Connected Equipment for brake testers, emissions testers and decelerometers.​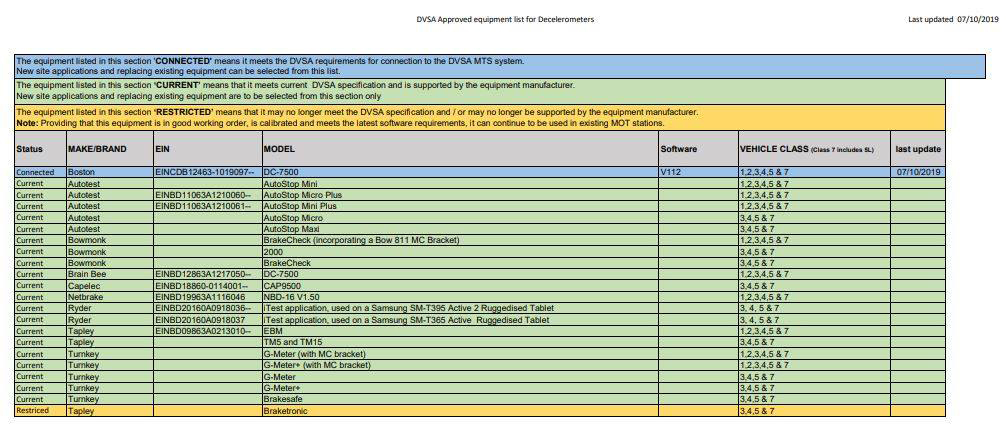 The new DC-7500 is a handheld wireless decelerometer which can be used to provide brake test results for all types of vehicles including motorbikes, cars and trucks.
A key advantage of the DC-7500 is that there is no need for any cables. All test data is saved and automatically transferred via Bluetooth to the Boston PC control station as soon as the device is within proximity. When used as MOT Connected Equipment, this data is then seamlessly uploaded to the MOT Testing System without any action required from the tester.
Quick and easy-to-use, the decelerometer also benefits from a large colour LCD display, rechargeable battery and long battery life with auto-sleep functionality built-in.
Connected Equipment regulations already apply to roller brake testers and the DVSA has announced that they intend to introduce the same regulations for emissions equipment, decelerometers and headlamp aim testers in early 2020.
More information on Connected Equipment is provided by the DVSA in MOT Special Notice 04-19.
Not sure what this means for your MOT business?
If you have any questions about the new DVSA connected regulations, we'll be happy to advise you. We specialise in complete MOT lanes and have been working closely with the DVSA on Connected Equipment for the last 18 months.
Get in touch by calling us on 01708 525585 or send us a message and we'll get back to you.