DVSA makes requesting an electronic 'key' for Connected MOT Equipment simpler with instant, automated system.
From Friday 16th October, electronic 'keys' for MOT connected equipment can be instantly generated from within the MOT Testing Service (MTS). Previously the request had to be emailed to the DVSA and it could take up to 14 days for the key to be received.
How to request a key
Simply log into the MTS and go to the Vehicle Testing Station Page. Under the heading 'Change and connect equipment', click on the link to 'Request a key'.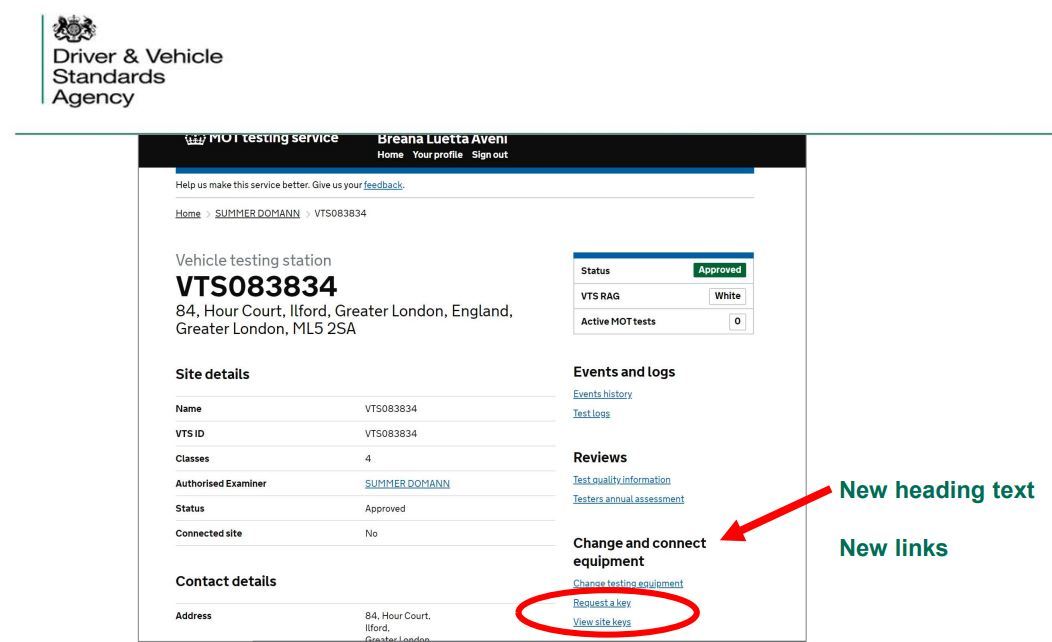 Follow the instructions to create a key. The key is automatically generated and will be instantly emailed to you.
It is important to make sure that your MTS profile email address is up to date because this is where the key will be sent. The password to open the key is your user ID and the key will only work for the testing station from which it has been requested.
As the key is sent immediately, the DVSA say that you only need to request it when the engineer is on site.
The latest DVSA bulletin also states that one key 'only works on one piece of equipment'. While this is true for equipment from other manufacturers, it is not correct regarding Boston MOT Equipment. Thanks to our unique TestWatcher software only one DVSA key is required for all Boston MOT equipment connected using the same PC.
Who needs a key?
An electronic key is currently required to connect roller brake testers and decelerometers to the MTS when:
opening a new MOT station
reopening a closed MOT station
making a change of ownership to an existing MOT station
replacing an existing brake tester or decelerometer
adding an extra test lane (Except for decelerometers - the current requirement is one decelerometer per Vehicle Testing Station regardless of the number of MOT bays.)
When will additional equipment need to be connected?
Although the DVSA has not announced dates for the introduction of additional connected equipment, we are currently expecting to see connected emissions equipment (gas analysers & diesel smoke meters) introduced from around spring 2021.
Boston Connected MOT Equipment
Boston are the industry leaders when it comes to Connected Equipment. If you have any questions regarding the latest DVSA regulations, we provide up-to-date expert advice. If you require a new Class 4 or Class 7 brake tester, a new decelerometer, or any other item of MOT equipment, then please do not hesitate to contact us. Get in touch by phone on 01708 525585, by email at [email protected] or contact us using our enquiry form.